Migliorin Hair Loss Spray Lotion (alcohol-free) 125ml
Migliorin Hair Loss Spray Lotion (alcohol-free) 125ml
(Item no.: C54)
Migliorin Hair Loss Spray Alcohol Free


Migliorin Hair Loss Spray Lotion Alcohol Free strengthens the hair pH5,5


Especially for sensitive and reactive scalp with allergy problems and hair loss problems
Migliorin Hair Loss Spray Lotion Alcohol Free with golden Millet extract, a cereal rich un Silicic Acid, which is the principal component of hair, contains a preparation that helps oxygenate and promote capillary circulation to the root, while hair is strengthened by essential plant extracts that facilitate absorption. A healthy scalp means efficient pileferous bulbs, capable of producing beautiful, strong hair.

This practical spray lotion leaves the hair delicately perfumed.

Migliorin Hair Loss Spray Lotion Alcohol Free contains extracts of Golden Millet, Camomile, St. John's Worth, Lavender, Sabd Plantain, Witchhazel, Rose, Hollyhock, Mallow, Burdock, Lettuce, Poppy, Artischoke, Calcium Pantothenate, Panthenol, Keratin, Silk proteins, trace element of Iron, Zinc, Copper and Magnesium.

Usage: Spray directly on the hair and massage the scalp with the fingertips until completely absorbed. For daily use after the shampoo. No rinsing required.
Migliorin alcohol free Hair Loss Spray Lotion is nickel tested, parabens-free, dermatologically tested. Product not tested on animals

.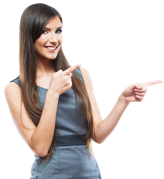 Do you need help?
Contact us at info@vivasanwebshop.eu