Sanotint Migliorin Hair care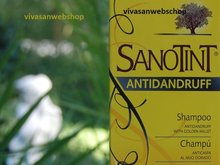 Sanotint and Migliorin natural hair care
Sanotint looks after your hair and colours it carefully and gently with Sanotint Classic and Sanotint Sensitive Light. Sanotint products prevents skin problems, preserves it from atmospheric agents, washes and treats it to make your hair more beautiful than ever.
Migliorin products take care of tired hair and hair loss with food supplements, shampoo and other special products.
Sanotint and Migliorin hair products contain valuable natural components such as extracts of millet, horsetail, nettle, hop, and are aimed at a wide range of consumers. The basic idea of Sanotint and Migliorin is a strong believe in the natural power of nature itself, always avoiding as much as possible chemical substances.

Millet extract:rich in silicic acid, restores damaged skin and hair texture
Hop extract: strengthens hair, has an anti-inflammatory and healing action
Rosemary extract :improves scalp circulation
Nettle extract: removes inflammation, prevents dandruff generation
Horsetail extract: rich in С vitamin and silicic acid, regulates oil gland function
Sanotint and Migliorin mild hair products
contain natural plant components, tested on dermatological tolerance; are free from preservatives and artificial colorants, have natural pH balance (рН5.0-6.0); have no side effects, are recommended to both adults and children. They do not violate the skin and hair hyrdolipid and are suitable for frequent application.
Sanotint and Migliorin products don't contain derivates of animal origin, are dermatologically tested, paraben-free, GMO-free, without preservatives, without added metals, Alcohol-free, and Sanotint Light is free of Para-Phenylenediamine (PPD). PPD is the cause of many allergic reactions.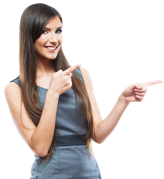 Do you need help?
Contact us at info@vivasanwebshop.eu
Sign Up for Newsletter
Sign up now and receive discounts