Sanotint Balm Revitalizing conditioner 200ml
Sanotint Balm Revitalizing conditioner 200ml
(Item no.: C45)
With extracts of Golden Millet, calcium pantothenate and Biotin - pH 2.5-3
Sanotint Restructuring Conditioner 200ml

Sanotint Restructuring Conditioner is enriched with vital ingredients such as golden millet which is rich in silica for protecting the hair. This particular conditioner is ideal for treated or brittle hair.
Sanotint Restructuring Conditioner can be used daily. The results are visible from the first treatment: the hair is immediately softer, stronger, glossier and more manageable. Must be used after hair colouring. No rinsing required, although recommended for very fine hair.
Use
Apply a small amount of the product onto damp towel dried hair, and with the comb work through the entire length of the hair. A hairdryer can be used.

Sanotint Restructuring Conditioner
does not contain derivatives of animal origin
is not tested on animals
does not contain derivatives of mineral origin
is dermatologically tested
os alcohol free
does not contain colourings of synthetic origin
is GMO free
does not contain added metals
200ml bottle in box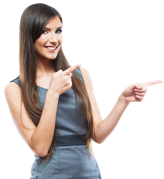 Do you need help?
Contact us at info@vivasanwebshop.eu