Argana Line
Vivasan Argana line with natural Argan oil
Argan oil The Liquid Gold from Morocco

Argan oil, which is often referred to as liquid gold. The oil has strong anti-ageing and skin restorative properties.

Argan oil is exceptionally high in essential fatty acids and vitamin E, and it is reputed to have therapeutic properties which relieve, and even cure, all manner of skin conditions including dry skin, eczema, acne and psoriasis, as well as softening wrinkles. The amzing Argan oil is pressed from the nut of the fruit of the Argan Tree, which is only found in Morocco.
The argan tree lives to be about 150 to 200 years old and does not start producing the fruit until it is 30 to 50 years old. Because the tree is found only in a limited area, the oil itself is quite rare.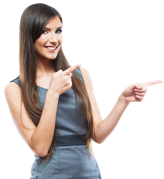 Do you need help?
Contact us at info@vivasanwebshop.eu
Sign Up for Newsletter
Sign up now and receive discounts