Beauty care Locherber
Locherber Cosmetics natural care for the sensitive and problem skin

Very few of us can boast fair and smooth skin. Nearly all of us believe we have a problem skin. It may be too dry, too oily or too sensitive. Some of us already have wrinkles. But people suffer most of all if they have unpleasant skin formations, such as pimples, acne, vascular spiders or cuperosis.
Some Locherber produts:
·

Lotum Revolutionary Anti-wrinkle treatment
·

Antiage Cream GOLD 24K
·

Hypnotic Viper cream Regenerating 24 hours cream
·

Purifying gel for problem skin deep cleansing
·

Purifying cream for problem skin deep cleansing,
·

24 hours anticuperosis cream
·

Capsules with plant ceramides for face and neck care
·

Super mallow day cream with wild mallow extract, lecithin, vitamins

С

and

Е
·

Sensual shower and bath cream for the sensitive and normal skin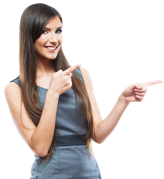 Do you need help?
Contact us at info@vivasanwebshop.eu
Sign Up for Newsletter
Sign up now and receive discounts