Migliorin Phials for hair loss treatment 10 x 10ml
Migliorin Phials for hair loss treatment 10 x 10ml
(Item no.: C51)
Migliorin Phials for hair loss treatment 10 x 10ml
Migliorin Phials against hair loss for external use – Oxygenation for the scalp
Migliorin power Phials for external hair treatment stimulates growth and strengthening of the hair thanks to natural ingredients like Panthenol, Keratin, Mallow, Artichoke, Dandelion and Biotin as well as important oligo-elements like Iron, Zinc, Copper and Magnesium. With Millet, the richest cereal in Silicic Acid, principal constituent of the hair, these Migliorin phials help to achieve flowing, resistant hair.
A healthy scalp means efficient piliferous bulbs, capable of producing beautiful, strong hair.

Recommended use
Apply twice a week, for at least a month, on clean hair. Pour phial content on the palm of the hand, distribute well all over the scalp and continue to massage in circular movements with fingertips. After the first week with 1 phial per week. Do not rinse.

Migiorin phials are Nickel tested, Parabens-free, Dematologically tested, end product not tested on animals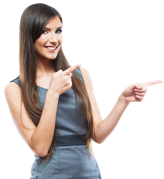 Do you need help?
Contact us at info@vivasanwebshop.eu