Sanotint Shampoo for damaged hair 200ml
Sanotint Shampoo for damaged hair 200ml
(Item no.: C49)
Sanotint Shampoo for damaged hair with Golden Millet pH 5.5-6
Sanotint shampoo for damaged hair This shampoo for coloured, damaged hair and/or permed hair regenerates and reinforces the hair, guaranteeing total scalp protection. The nutritive softening and balsamic properties of natural extracts of Camomile and Lime tree recapture the natural softness and brightness of the hair. Thanks to the highly soothing properties of Passionflower, Yarrow and Helichrysum and the nutritive softening action of Millet extracts, the product improves the look of the hair, leaving it soft and regenerated,
Recommended use:
Apply a small quantity on damp hair, leave on for a few moments. Rinse well.
Sanotint shampoo is Paraben-free, PEG-free, does not contain synthetic colours, is nickel tested, end product is not tested on animals.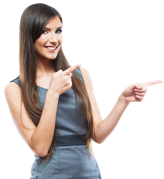 Do you need help?
Contact us at info@vivasanwebshop.eu