Multivitamin drinks
Vivasan natural multivitamin drinks and syrups
Vivasan presents a line of biologically active additives – vitamin and mineral drinks and syrups based on healing

herbs such as common elder, acerola, artichoke, blackberry, peppermint, fennel and gentian, fig, prune, senna, rhubarb, honey, algaroba seeds, wheat germs.
Vitamin and mineral drinks and syrups
· are a source of amino acids, vitamins, minerals, and dietary fibres and are used to prevent diseases, treat and support human body
· contain only natural vitamins of vegetable origin
· are free from synthetic preservatives are active for a long time, have no age or time limits, have no side effects.
Elder extract
is a potent agent against cough and colds. Used as purgative, vermicide, wound healing product, and to relieve headaches
Echinacea
has antiviral, antifungal and antibacterial action, produces immunostimulating effect
Blueberry
is well known for its astringent and antiseptic action, reduces sugar level in blood, improves eye sight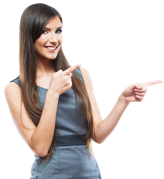 Do you need help?
Contact us at info@vivasanwebshop.eu
Sign Up for Newsletter
Sign up now and receive discounts