Hair Colour Classic
Sanotint Classic, natural 'Do it yourself' Hair colours contains Golden Millet and plant extracts
Sanotint Hair colour Classic has been especially developed for a reliable and non-aggressive hair dyeing. Thanks to a revolutionary combination of natural substances, this Ammonia-free product guarantees a perfect grey coverage from the first application.
Sanotint Classic does not drip, does not fade out and is easy to use. For long-lasting, brilliant colour results in healthy, smooth and glowing hair.

Sanotint Hair colour Classic guarantees a perfect grey coverage. Long-lasting brilliant colour results in healthy and glowing hair. You can mix two or more hair colours for your own style. Pack can be rationed for several applications. Easy application: does not run and immediately covers grey hair.

Low allergy risk. Right balance between price and performance. Sanotnt Hair colour is an advanced solution for gentle hair colouring
Sanotint Hair colour contains no derivates of animal origin, is dermatologically tested, Paraben-free, GMO-free, Alcohol free.
Sanotint Classic is without preservatives and does not contain added metals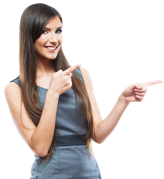 Do you need help?
Contact us at info@vivasanwebshop.eu
Sign Up for Newsletter
Sign up now and receive discounts