Sanotint Intensive Silk Masque 200ml
Sanotint Intensive Silk Masque 200ml
(Item no.: C46)
Sanotint Silk Masque 200ml
Sanotint Silk Masque is suitable for all hair types, even for very dry and thin hair
Sanotint Silk Masque is an intensely conditioning hair masque. A real beauty treatment with incredible results: It leaves the hair soft, easy to manage, glossy and silky. Sanotint Silk Masque helps to smooth the hair scales thus avoiding split ends.
Thanks to Golden Millet Extract and Silk Proteins, natural ingredients that nourish and protect the hair without weighting it down, this product carries out a perfect restructuring action, restoring body and vitality to the hair.

This special masque lightly enrobes the hair fibre helping to smooth the hair scales and closing split ends naturally, thus preventing their further building. Its special film protects the hair from pollution and humidity.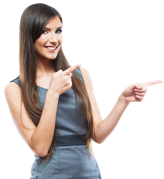 Do you need help?
Contact us at info@vivasanwebshop.eu