Sanotint Shampoo Antidandruff 200ml
Sanotint Shampoo Antidandruff 200ml
(Item no.: C43)
Sanotint Shampoo Antidandruff with Golden Millet pH 5,5-6
Sanotint Antidandeuff shampoo is particularly indicated for hair with dandruff, which requires thorough cleansing. Thanks to the astringent, protective and softening properties of natural extracts of Witch hazel and Tormentila and the vasoprotective and antioxidant properties of Oak and Bilberry, this product is able to improve microcirculation in the scalp. The presence of walnut and Rhatany increase the purifying, soothing and anti-inflammatory effects. Natural extracts of Millet nourishes the hair, giving it a healthy, glossy look.
Recommended use: Apply a small quantity on damp hair, leave on for a few moments. Rinse well.
Sanotint shampoo: Paraben-free, PEG-free, does not contain synthetic colours, is nickel tested, end product is not tested on animals.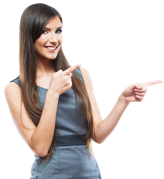 Do you need help?
Contact us at info@vivasanwebshop.eu