Showerfoam Hair & Body Vivaderm with Mahonia Extract Vivasan 250ml
Showerfoam Hair & Body Vivaderm with Mahonia Extract Vivasan 250ml
(Item no.: I330)
Vivasan Vivaderm Shower Hair & Body
With Mahonia Extract
Vivaderm Dermato-logic by Vivasan®
The fine foam from Vivasan Vivaderm shower Hair and Body cleanses particularly gently and feels pleasantly soft on the skin. The extract of mahonia has been used by primitive peoples for many years in a variety of skin diseases. A moisturising complex and skin-soothing active substances such as allantoin and vitamin B5 soothe and pamper irritated and sensitive skin.
Use:
Dispense a ball of foam the size of an apricot on the hand and spread over the whole body. Rinse off with lukewarm water. After cleansing, apply Vivaderm lamellar or protecting cream. SLS-free.
Hypoallergenic fragrance. Preservative-free.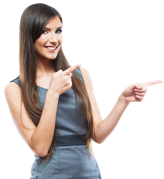 Do you need help?
Contact us at info@vivasanwebshop.eu