Sanotint Shampoo Colourcare 200ml
Sanotint Shampoo Colourcare 200ml
(Item no.: C48)
Sanotint Shampoo Colourcare




with Golden Millet for all hair types pH 5-5.5
Coloured hair requires delicate, non-aggressive treatment that at the same time keeps the colour bright. Sanotint colourcare shampoo is specially designed for treated hair and is ideal for frequent washes. Derivates of Guar gum and Bamboo extract guarantee recovery of the ideal level of hydration of the hair. The well-known antioxidant properties of Vitamin E fight the dryness that is typical of treated hair, restoring softness and shine, while the nutritive hydrating action of natural Millet extract give the hair a healthier, glossier look.
Recommended use: Apply a small quantity on damp hair, leave on for a few moments. Rinse well.
Sanotint shampoo is Paraben-free, PEG-free, does not contain synthetic colours, is nickel tested, end product is not tested on animals.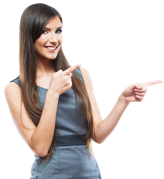 Do you need help?
Contact us at info@vivasanwebshop.eu