Jojoba Cream Vivasan 100ml - intensive skin care
Jojoba Cream Vivasan 100ml - intensive skin care
(Item no.: I780)
Vivasan Jojoba Cream is a moisturizing skin care cream for the dry skin
Vivasan Jojoba Cream is an intensive face and body skin care cream with natural jojoba oil. The cream soothes, protects and nourishes the skin even in cases of an extremely dry skin.
Jojoba oil and provitamin B5 supply the skin with the moisture and makes the skin look younger, smooth and supple. Natural bees wax maximizes this effect. The skin supporting substances allointoin and vitamin E in the Jojoba cream offer additional anti-aging protection.

Application: Apply Vivasan Jojoba Cream and gently massage it into the affected areas of the skin of body and face.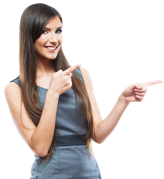 Do you need help?
Contact us at info@vivasanwebshop.eu