Tea tree oil with manuka and kanuka 10ml Vivasan
Tea tree oil with manuka and kanuka 10ml Vivasan
(Item no.: E117)
Tea Tree oil with manuka and kanuka Vivasan 10ml

Vivasan Tea Tree oil is widely applicable and effective antiseptic aroma oil. The oil has disinfectant and anti-inflammatory properties.
Vivasan tree oil with manuka and kanuka contains an exclusive, carefully selected blend of three tea tree oils, which are unique in their combined effect.



Versatile oil
Vivasan Tea Tree oil helps with numerous skin problems such as shingles, burns, fungus, warts, eczema, itching, herpes, insect bites. This oil is also recommended for caries and gum infections

Use
External use only. Keep away from children. Avoid contact with eyes and mucous membranes.



Highest quality
Vivasan tea tree oil is a 100% pure essential oil of the highest quality. The selected oils are suitable for natural aromatization and are widely used in aromatherapy.
Made in Switzerland • Approved by SwissMedic • Pharmaceutical Quality • GMP certified • Vivasan Webshop© • Tea Tree oil with manuka and kanuka Vivasan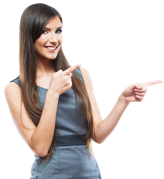 Do you need help?
Contact us at info@vivasanwebshop.eu