Blueberry Vital drink Vivasan 250ml
Blueberry Vital drink Vivasan 250ml
(Item no.: D205)
Dietary supplement – 250ml e 16.7 8.3 FL OZ
Blueberry Vital Vivasan

Blueberry Vital Drink is a food supplement that stimulates the immune system.

Vivasan Blueberry Vital drink is a pure natural drink from Vivasan with blueberries, wheat germ, acerola, vitamins A, B, C, D and D, biotin, folic acid and iron for .
Vivasan Blueberry Vital Drink improves the immunity with vitamins, minerals and iron. The drink supports and stimulates the immune system. Blueberry Vital drink has also anti-aging properties.

Recommended daily dosage
Take 2 tablespoon (20ml) Blueberry Vital Drink 2 times daily.

Ingredients
Blueberry juice Caccinum myrtillus L. (61%), sweetener, sorbitol, fructose, wheat germ extract (2.9%), Calcium lactate gluconate, lemon juice concentrate, iron(ll) gluconate, thickener: arabic gum, acerola fruit powder Malpighia punicfolia, ascorbic acid, thickener: xanthan gum: niacin, calcium pantothenate, pyridoxine hydrochloride, thiamin nitrate, cholecalcifferol, riboflavine, vitamin A, biotin.

Nutritional information
100 ml
Daily dosage 20 ml
*% RDA

Energy

715.9kj/ 171.1kcal

143.2kj/ 34.2 kcal

Protein

0 g

0 g

Carbohydrates

42.2 g

8.4 g

Fat

0 g

0 g

Iron

60 mg

12 mg

70%

Vitamin A

720 ug

144 ug

18%

Thiamin nitrate (Vitamin B1)

5.5 mg

1.1 mg

100%

Riboflavin (Vitamin 2)

7 mg

1.4 mg

100%

Pyridoxine hydrochloride

(Vit. 6)

7 mg

1.4 mg

100%

Ascorbic acid (Vitamin C)

60 mg

12 mg

15%

Cholecalciferol (Vitamin D3)

25 ug

5 ug

100%

Niacin

80 mg

16 mg

100%

Biotin

250 ug

50 ug

100%

Pantothenic acid

26 mg

5.2 mg

87%
* % daily dosage according EU

Important information
Do not exceed the recommended daily dosage.
Keep refrigerated after opening and consume within 14 days.
Do not drink directly from the bottle.
Keep out of reach of children.
Food supplements should not be a substitute for a varied, balanced diet, and a healthy lifestyle.



Vivasan Blueberry Drink • GMP certified • Made in Switzerland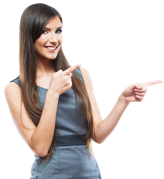 Do you need help?
Contact us at info@vivasanwebshop.eu