Sun cream SPF 50 Sun Pure High Protection Locherber 75ml
Sun cream SPF 50 Sun Pure High Protection Locherber 75ml
(Item no.: C84)
Sun Pure Sun cream SPF 50 from Locherber High Protection
Locherber Sun cream last generation SPF 50 is appropriated for very light sensitive skins that are hyper reactive to the sun. Thanks to a blend of refreshing and exotic fruit, Sun Pure sun cream has a fresh and pleasant fragrance.

Sun Pure Sun cream
The derivatives from Rice and Pomegranate support a moisturizing and efficient anti oxidative action to the skin.
A blend of UVN and UVA sun filters, help to prevent damages caused by penetrating and harmful radiations.
The presence of Vit. E and Alpha Bisabol exercise an elasticizing and sebo-balancing action to the skin.

Use
Apply an adequate quantity of Sun Pure sun cream before sun exposure
Concentrate on sensitive risk areas of the skin of your body
Repeat application several times during sun exposure and every time after excessive sweating and long bathes.
Avoid sun exposure during hours with increased radiation (11.00-15.00h) and stay if possible in the shadow.
As for children, improve treatment applying the product with frequency and constancy.
In the evening or after sun exposures apply our Sun Pure AFTER SUN to refresh and normalize your skin.

Sun Pure SPF 50 from Locherber is water resistant. It does not contain synthetic colorings, parabens, derivates of animal origin, formaldehyde releasers.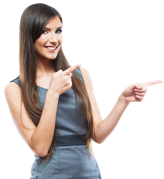 Do you need help?
Contact us at info@vivasanwebshop.eu