After Sun - Sun Pure Locherber 125ml
After Sun - Sun Pure Locherber 125ml
(Item no.: C85)
Sun Pure After Sun from Locherber

Extands and maintains your Sun Tan
Sun Pure After Sun is refreshing and nourishing
Sun Pure After Sun is Locherber's After Sun specialty. It is refreshing, nourishing, and ideal to leave your skin perfectly moisturized.

Sun Pure After Sun
The presence of natural lipids like Karité butter and oil of jojoba rich in tocopherol, exercise an intensive moisturizing function to the skin performing an elasticity action with a sebo-balancing effect.
The derivatives of Rice and Punica Granatum and Malva help to give softness and hydration to the skin.
Fluid and gentle texture, a good feeling on your skin.
Not comedogenic
Ideal for the whole family,

Use
Apply a generous quantity Sun Pure After Sun exposure, especially after shower or bath.

Sun Pure After Sun from Locherber has a parabens free formulation. The product is without synthetic colorings, is dermatologically tested and does not contain formaldehyde releasers.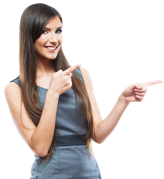 Do you need help?
Contact us at info@vivasanwebshop.eu