Sanotint Shampoo for dry hair 200ml
Sanotint Shampoo for dry hair 200ml
(Item no.: C44)
Sanotint Care Shampoo for dry hair with Golden Millet pH 5,5-6
The use of certain hydrating substances allows full recovery of the hydrolipidic film of both the hair and the scalp. The natural extracts of Burdock, Rose lace, Rose and Sand Plantain in this shampoo perform nutritive, protective, soothing and softening actions. Natural extracts of Lavender and Artichoke help to improve the blood circulation, increasing the supply of nutritive substances such as vitamin-rich extracts of Dandelion. The nutritive and hydrating properties of natural extracts of Millet give a healthy glossy look to the hair.
Recommended use Sanotint hair colour:

Apply a small quantity on damp hair, leave on for a few moments. Rinse well.
SanoTint shampoo: Paraben-free, PEG-free, does not contain synthetic colours, is nickel tested, end product is not tested on animals.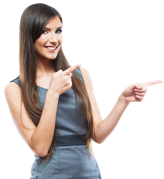 Do you need help?
Contact us at info@vivasanwebshop.eu