Mountain Juniper extract syrup 500g Vivasan
Mountain Juniper extract syrup 500g Vivasan
(Item no.: O303)
Vivasan Mountain Juniper extract syrup




is a

Juniper extract in sugar preparation
Vivasan Mountain Juniper is made of the finest quality juniper extracts. An ancient, Swiss traditional house recipe with a proven track-reccord, to promote a fine sense of well being.
Vivasan Mountain Juniper extract is based on extracts of the mountain juniper and grape sugar. It is rich in potassium, magnesium.
Suggested use:
Take 2 or 3 tea spoons Vivasan Mounyain Juniper syrup daily. Mix it with milk or tea. Do not drink directly from the bottle. Keep out of reach of children.
Food supplements should not be taken as a substitute for a varied, balanced diet, and healthy lifestyle.
Keep out of reach of children.
Store in a cool and dry place.
Made in Switzerland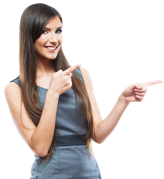 Do you need help?
Contact us at info@vivasanwebshop.eu