Bright Ash Chestnut nr. 72 Haircolour Sensitive Light Sanotint PPD FREE 125ml
Bright Ash Chestnut nr. 72 Haircolour Sensitive Light Sanotint PPD FREE 125ml
(Item no.: C172)
Sanotint Sensitive Haircolour Bright Ash Chestnut nr. 72 PPD FREE
Ideal for women with a sensitive skin
SanoTint Light with Golden Millet and vegetable extracts is the safest product for a reliable and non-aggressive hair colouring.
Its special formula is completely free of p-Phenylenediamine, a substance that often causes skin irritation, forcing many women to give up colouring their hair.
Does not contain Ammonia or metals, it really is a "Do-it-yourself" Hair Colour that everyone can use.
SanoTint Light
Extremely low allergy risk
Long-lasting brilliant colour results in healthy and glowing hair
Contains natural ingredients like Golden Millet (rich in Silica), Olive leafs, Birch and Grape seeds
Pack can be rationed for several applications
Easy application: does not run and does not wreck the hair
Right balance between price and performance
Advanced solution for gentle hair colouring
SanoTint Light guarantees a perfect grey coverage as well as SanoTint Classic
Indication, use and composition
Does not contain derivates of animal origin
Dermatologically tested
Paraben-free
GMO-free
Product appointed by the Ministry of Health
Without preservatives
Does not contain added metals
Alcohol-free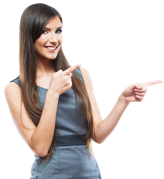 Do you need help?
Contact us at info@vivasanwebshop.eu